Main Lodge Room (summer only)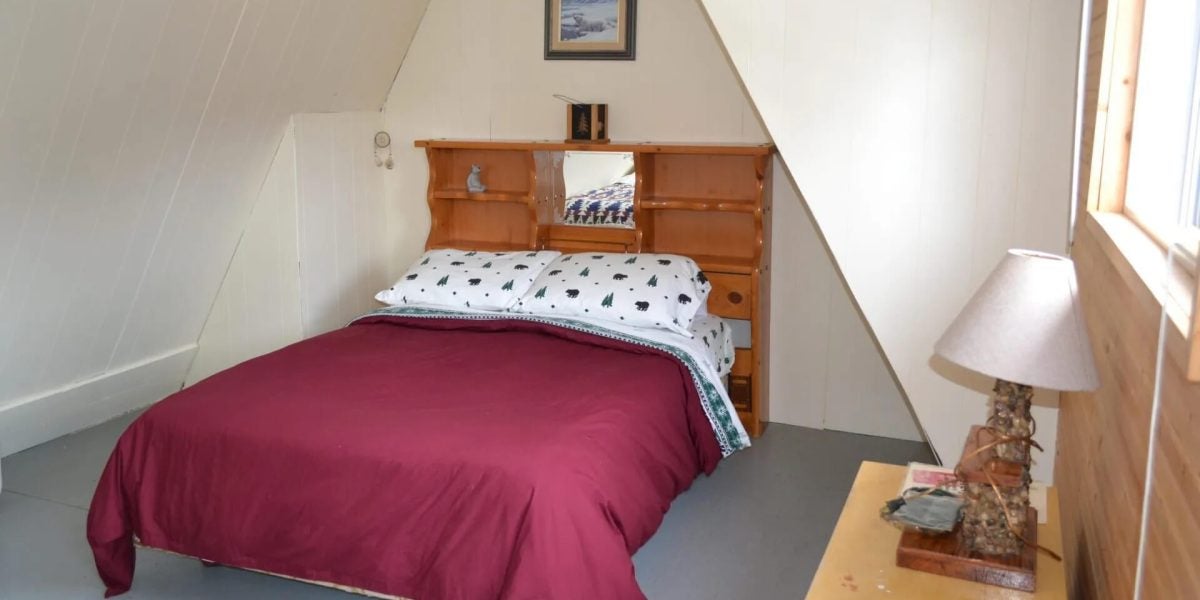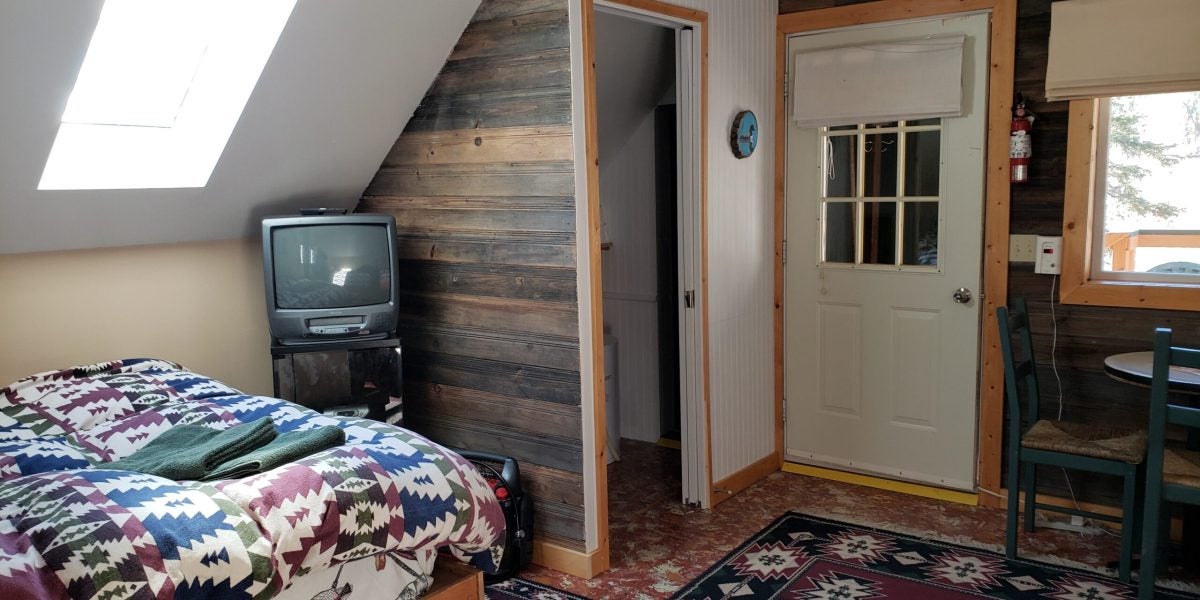 Floating Tent Camp (summer only)
Additional Features – Lodge Common Areas
Our outdoor wood-fired hot tub and deck.
Our wood-fired sauna room for up to 8 people.
Our Gazebo affectionately nicknamed the "Foxhole".
The interior of the Foxhole.
A portable gazebo placed on the Casey.
Graham Lake Water Aerodrome CYD2.
The fire pit in our back yard.
Our lodge balcony over Graham Lake.
Our BBQ deck in the Lodge backyard.
Our licensed lounge with window to the kitchen.
Our library and games lounge in the lodge.
Fantastic marked nature trails.
Outdoor Wood-fired hot tub
Screened in Gazebo with central wood stove
Wood-fired sauna
Multiple Sundecks and aurora viewing locations
3 docks and marina for fishing, swimming and relaxing
Multiple Adirondack style chairs and benches for relaxing or watching the aurora
Well marked hiking trails to tops of escarpments with spectacular views
Fire pits and barbeques
Fully Licensed Lounge and Dining Room
Library and Game Room
Fully equipped with compressed air activated PFDs, rods, reels, and tackle
Use of all canoes (5) kayaks (5) pelican pedal boats (2) and paddle board (1)
2 large lakes and 2 rivers to choose from
6 more remote lakes to fly to, with boats and outboard motors supplied
2 Remote beaches equipped with barbeque pits, tables and chairs
Many more close by lakes and ponds to explore and fish